No film is ever really good unless the camera is an eye in the head of a poet.
A long-playing full shot is what always separates the men from the boys. Anybody can make movies with a pair of scissors and a two-inch lens.
There are no rules in filmmaking. Only sins. And the cardinal sin is dullness.
A film should have a beginning, a middle, and an end, but not necessarily in that order
The enemy of art is the absence of limitations.
A tip from Lubitsch. Let the audience add up two plus two. They'll love you forever.
Cinema is vice. I love it intimately.
A film that can be described in words is not really a film.
There's nothing that says more about the creator than the work itself.
For ten years we had all been told to go out and die for freedom and democracy, but now the war was over. The Red Shoes told us to go out and die for art.
When the last dime is gone I'll sit on the curb outside with a pencil and a ten-cent notebook and start the whole thing over again.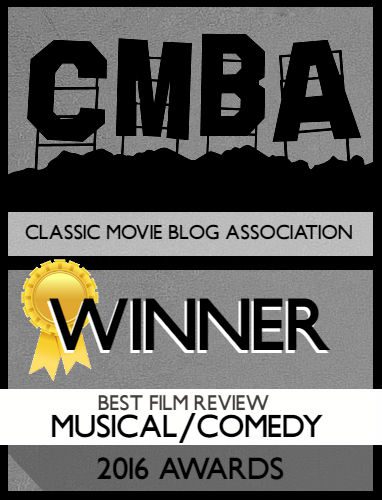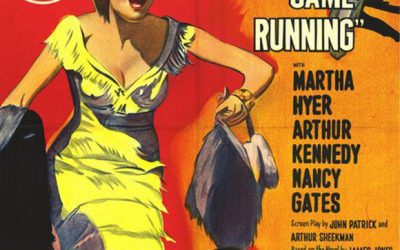 This is about Kennedy's performance in Some Came Running (1958), directed by Vincente Minnelli. Kennedy scored his fourth Best Supporting Actor nomination for his portrayal of Frank Hirsh, the embodiment of small-town small-mindedness and hypocrisy. I am...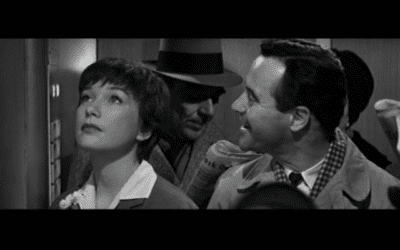 Why do I watch The Apartment whenever it's on, and why, after all these viewings, do I get a little bit excited every time it's on the schedule? Same reason I watch a lot of movies the same way. I watch them the same way I listen to music I love, which is to say, not...
First, pick a Jack. Jack #1: Sad Sack Jack Never nominated, he worked a lot but wasn't taken seriously, was given few chances to stretch beyond comedies. He was a depressive who drank too much and was awkward and distant in intimate relationships. Died at 52, weeks...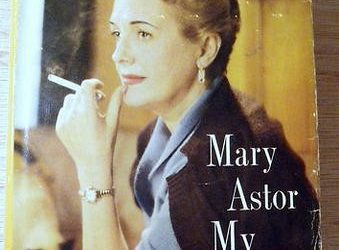 Mary Astor is almost one-stop shopping for a classic film buff. She started working in her teens and was the sole support of her greedy, abusive parents, whom she eventually had to sue for her independence, so she checks that box (see Jackie Coogan, Baby Peggy, Dickie...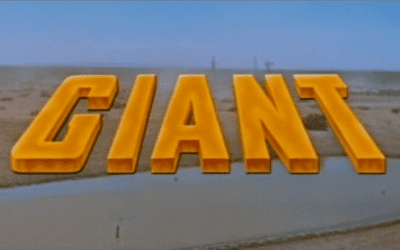 Oh boy, I get to write about Giant! Or rather the marriage therein, between Texan Bick Benedict (Rock Hudson), rich, powerful, and beautiful scion of a 595,000 acre ranch, and Leslie Lynnton (Elizabeth Taylor), daughter of an old money Maryland family. Giant spans 25...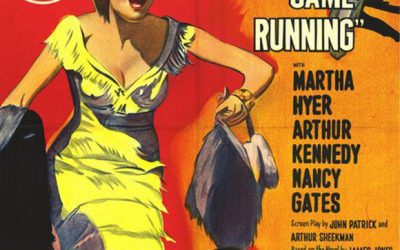 This is about Kennedy's performance in Some Came Running (1958), directed by Vincente Minnelli. Kennedy scored his fourth Best Supporting Actor nomination for his portrayal of Frank Hirsh, the embodiment of small-town small-mindedness and hypocrisy. I am...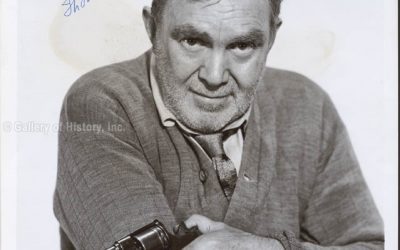 "I didn't know I was that good" ?what you said upon accepting your Best Supporting Actor Oscar for Stagecoach (1939) Dear Tom, or Dear Kid Dabb (Only Angels Have Wings, 1939) ...Diz Moore (Mr. Smith Goes to Washington, 1939) ...Doc Boone (Stagecoach, 1939) ...Clopin...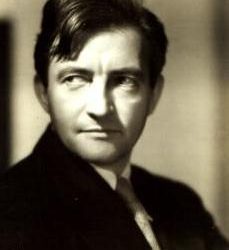 Dear Mr. Rains, Or perhaps I should say Dear Captain Renault, ...Jack Griffin (The Invisible Man), ...Alex Sebastian (Notorious), ...Adam Lemp (Four Daughters), ...Prince John (The Adventures of Robin Hood), ...Nutsy (Moontide), ...Senator Paine (Mr. Smith Goes to...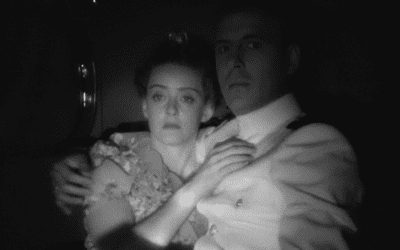 "My mother didn't think Leslie was suitable for a Vale of Boston. What man is suitable, Doctor, she's never found one.... What man would ever look at me and say 'I want you'? I'm fat. My mother doesn't approve of dieting. Look at my shoes. My mother approves of...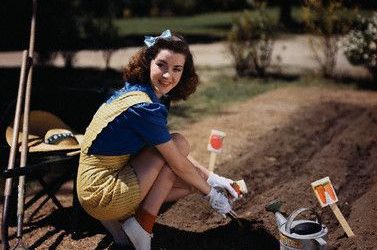 Last month, in October of 2017, Marsha Hunt began her 101st transit around the sun. She continues to grace our increasingly graceless planet, and while we were always lucky to have her, she seems even more precious now, when we are really in the soup. Miss Hunt is...
This post is part of the 2014 What a Character! blogathon. To see more, click graphic (above).? ?Acting is a ridiculous profession unless it is part of your very soul.? ??Peter Lorre Even people who have never seen Peter Lorre in a movie know his nasal, dreamy voice...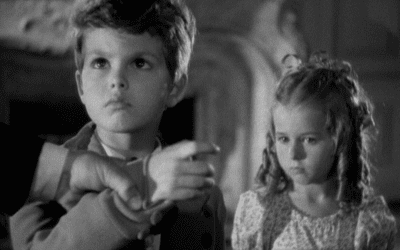 Yes. We do love each other. We?ve loved each other all our lives, and there isn?t anything anyone can do about it.? ??But?it isn?t real.? ?Who is to say what is real and what is not real? We?re dreaming true, a dream that is more than a dream.? ?Peter, listen...
Grand Hotel, always the same. People come, people go. Nothing ever happens. courtesy Pre-Code.com Grand Hotel took home the Best Picture Oscar for MGM in 1933, beating another MGM release,The Champ, as well as Samuel Goldwyn's Arrowsmith, Fox's Bad Girl, First...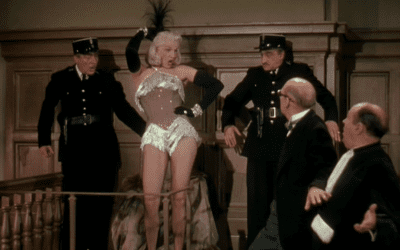 Oyez, oyez! Welcome to Day 6, the final day of our courtroom extravaganza! In the first five?days we saw, among others, posts on Hitchcock worth knowing better (The Paradine Case), lynching (Fritz Lang?s?Fury), Louise Brooks?s Lulu in?Pandora?s Box,?Kramer vs. Kramer,...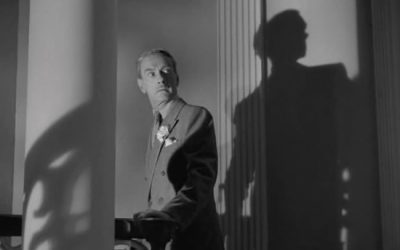 "McPherson, if you know anything about faces, look at mine. How singularly innocent I look this morning. Have you ever seen such candid eyes?" "Laura considered me the wisest, the wittiest, the most interesting man she'd ever met. I was in complete accord with her on...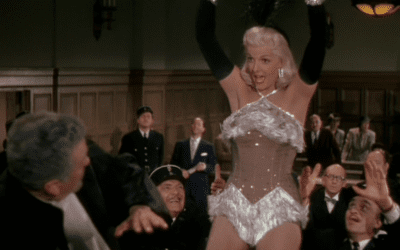 What do?Duck Soup,?Anatomy of a Murder,?The Story of Temple Drake, and?Adam?s Rib?have in common? Whether dramas, comedies, or tragedies, they?re all courtroom movies. What?s your favorite? Second Sight Cinema?and?Cinemaven?s Essays from the Couch?are pleased as punch...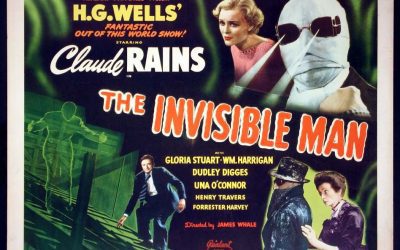 The Invisible Man?is a bit of a?stepchild among James Whale?s Universal horror films, which is understandable since?Frankenstein?(1931) and even more?Bride of Frankenstein?(1935) were not just sensationally successful at the box office but embedded themselves...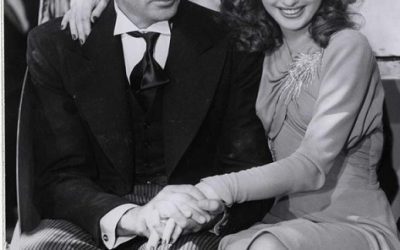 Aiyeeeeee! Not another Stanwyck snub?I just can?t take it! Oscar snubs has got to be one of the juiciest of blogathon topics?we?re all so?passionate?about it. Myself included?At the moment, working on this post, I am mad enough to spit that Barbara Stanwyck, who might...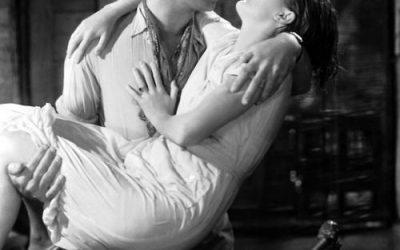 Mary Astor?s memoir?A Life on Film?is fantastic?she?s a wonderful writer, and her sharp observations on the industry and what went on behind the cameras are fascinating and incredibly useful to anyone who writes about classic film. Astor writes of being asked by a...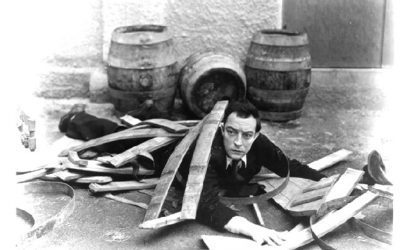 Remember: If it bends, it?s funny. If it breaks, it isn?t. ?Lester (Alan Alda),?Crimes and Misdemeanors There was nothing funny about it when Buster Keaton broke. Keaton?s fall is legendary. Most of the time it?s told sketchily, and too often as if it were the end.?As...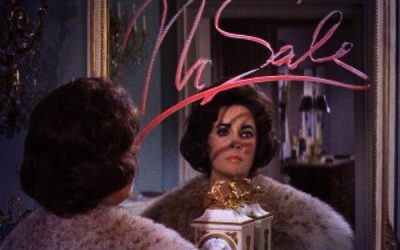 Elizabeth Taylor won two Best Actress Oscars, for?BUtterfield 8?(1960) and?Who?s Afraid of Virginia Woolf??(1966). The first she perhaps rightly dismissed as a pity vote. The second she won fair and square, and I hope it meant something to her. Until fairly recently I...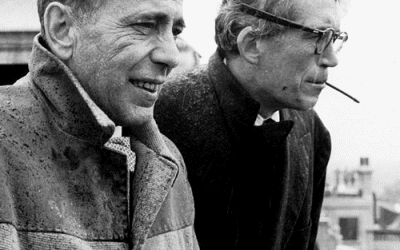 On the set of The African Queen (1951) John Huston and Humphrey Bogart made six movies together, six points of intersection over their long careers. Three of the six were crucial in the careers of both men:?The Maltese Falcon?(1941),?The Treasure of the Sierra...
sten ?your seat belts.?The Gang?s All Here?is too much. It?s the thrill ride of Hollywood musicals. If you?ve not seen it but have seen other Busby Berkeley movies you?re thinking, Yeah, got it. But all the fabulous excesses of Berkeley in black-and-white pale in...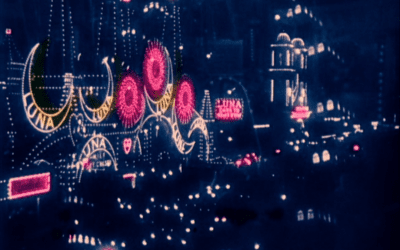 This post was written for the epic Criterion Blogathon sponsored by?Criterion Blues,?Silver Screenings, and?Speakeasy, running from November 16-21 with more than 170 entries (!). Do yourself a favor and check out the roster?it?s amazing, it?s colossal, it?s? really...
We?re live! Welcome to the?You Must Remember This? Blogathon! Kisses blistering and chilled, delirious and hard-boiled, Judas kisses, cartoon kisses, and of course the kiss-off? Here?s our Valentine?s Day celebration of screen kisses. New entries will be posted as...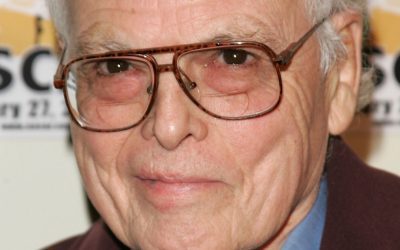 Where all parents are strong and wise and capable, and all children are happy and beloved? ?H.I.,?Raising Arizona It?s an intense little face. The Cupid?s Bow mouth and tiny, turned-up nose sit beneath large, dark, deeply?serious eyes. Dickie wasn?t just cute, he was...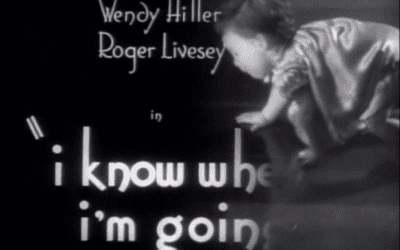 Joan (Wendy Hiller) is so bent on getting to Kiloran she doesn't realize she's already there. Torquil MacNeil (Roger Livesey), the laird of Kiloran, is as likely to be called Kiloran as Torquil. I Know Where I?m Going (1945) gets under people's skins. It?s not exactly...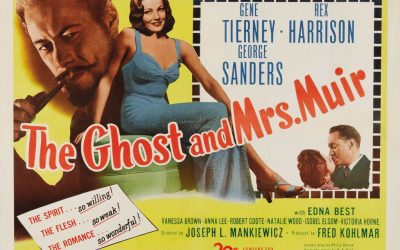 ??Where have you been all my life?? That?s how I feel when I see a movie for the first time and fall totally in love with it.?The Ghost and Mrs. Muir?was a movie I had certainly heard of, but I knew the title from the Hope Lange TV series of the same name in the...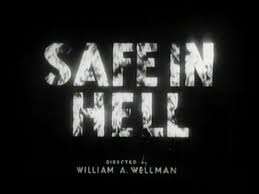 William Wellman directed five movies in 1931, and?Safe in Hell?was the last of them. The movie was made under the same conditions as the other four, pretty much the same as several hundred others released that year by Hollywood studios. The mass production methods...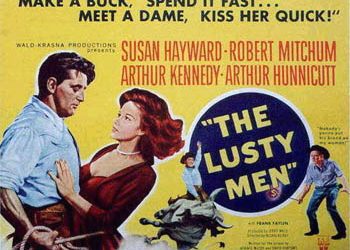 Summer Under the Stars presents Nicholas Ray's The Lusty Men, part of TCM's 24-hour tribute to Robert Mitchum "There never was a bull that couldn't be rode, there never was a cowboy who couldn't be throwed. You eat a little dirt if you have to.  —Jeff McCloud Hayward...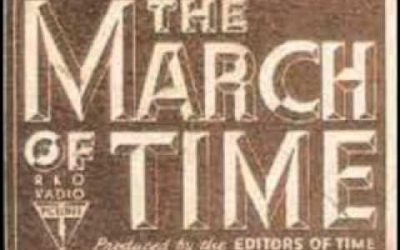 Real life and entertainment, politics and policy. The Bonus Army?Herbert Hoover, FDR, and William Randolph Hearst,?Gabriel Over the White House;?Busby Berkeley and ?Remember My Forgotten Man? in?Gold Diggers of 1933 The movie industry?s successful smear campaign...
Second Sight Cinema Live Coverage From Hollywood?
at the?2018 TCM Classic Film Festival!
[April 26-April 29]
Second Sight Cinema returns to Hollywood for our sixth TCM Film Festival, media credentials proudly in hand, to cover everything from pre-festival doings?fan gatherings, lectures and presentations, tours, the whole nine yards?to the mad whirl of official screenings and events, to the post-fest catch-our-breath musings on the experience. From nitrate to noir, pre-Code to silents, tearjerkers to comedies, I'll bring you my best insights, observations, and celebrity sightings.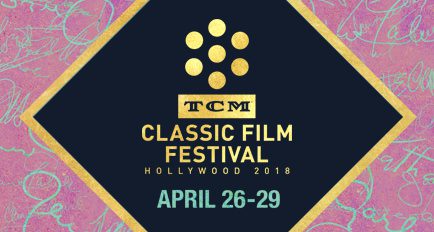 No Results Found
The page you requested could not be found. Try refining your search, or use the navigation above to locate the post.